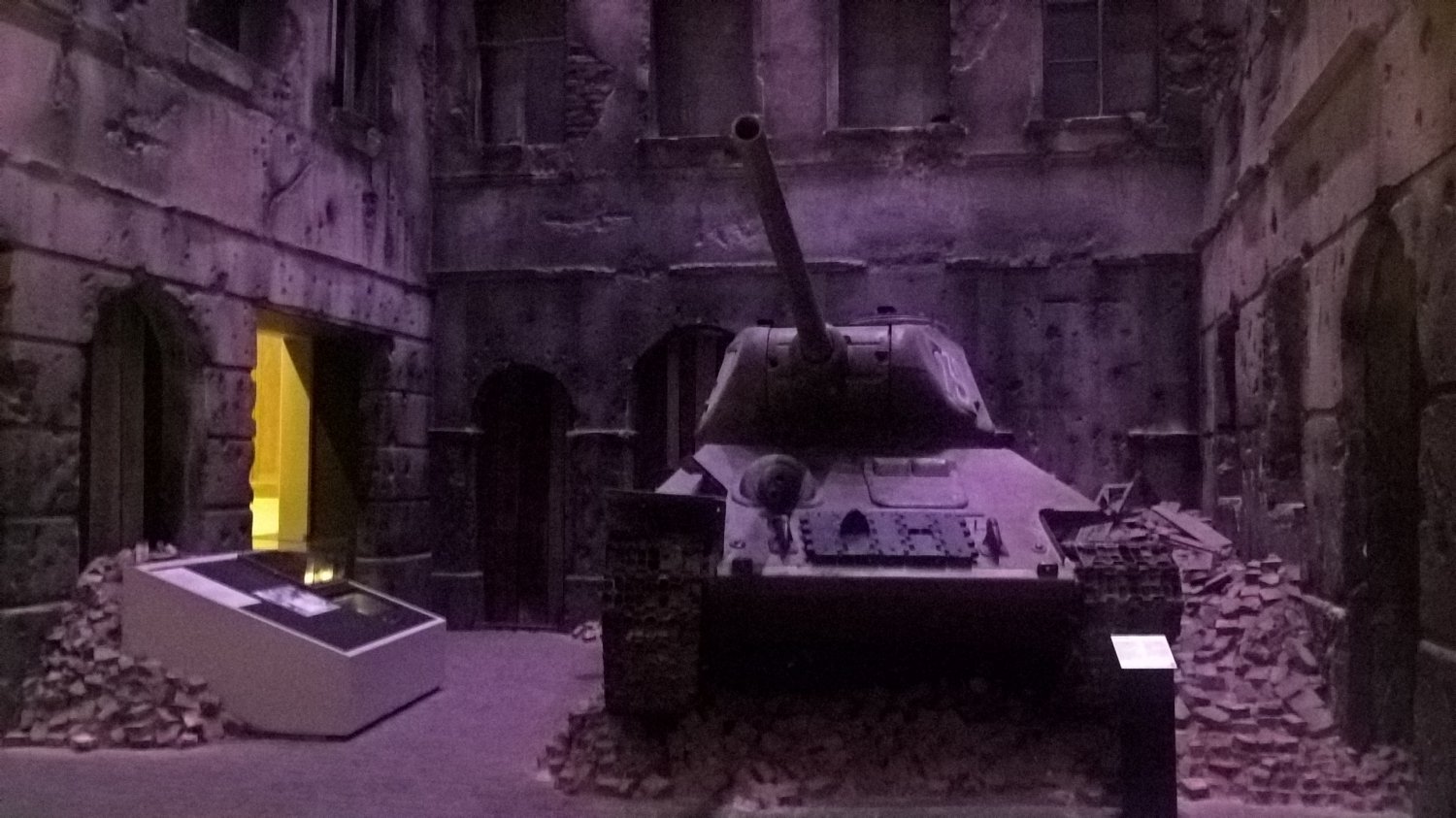 II WORLD WAR MUSEUM
Arts & Culture Inspiration Top 10
THE MUSEUM WHICH NOT ONLY SHOWS A HISTORY, BUT EVEN MOVES YOU BACK IN A TIME
If you really want to go back to the past, and the time frame is of the 2nd World War, you'd probably not possibly find a better place. In the city, where the War itself began, there is an enormous and incredible museum. T
he Museum which not only illustrates the vast history from those times but also can visually transport you to those exact times and places.
This is the biggest war museum in Europe, but of course, that is not its main asset. The terrain is 17,000 meters square, and the building covers 26,000 square meters.
Are you interested in some more numbers? Here you go:
40,000 exhibits, 6 thousand photographs, 6 hours of films, a hundred maps, and 240 multimedia points.
But still, numbers are not the only facets of this museum.
The key is to tell the story of the people themselves, and even whole nations. Sometimes small items can become great symbols.
How about an example? One is the stunning, actual recreation of one of Warsaw's apartments during that era.
In the first hall of this part of the exhibition, you can see the apartment at the beginning of the 2nd World War, featuring its furniture, food, and even children's toys from that exact time period. After passing to the next room you will able to see exactly the same room but this is during the occupation with German soldiers outside the windows. In the last room, you see the same place again at the end of the war. 6 years of history span along of the typical family home in 3 rooms during these periods.
Each of the museums hall's tells its own story. I
t is amazing that the storytelling is not only about facts, or politics but also about the mechanisms of war. It is also about the behavior of the people themselves, not only during the 2nd World War but also during the later conflicts.
The heart of the Museum is the Main exhibition which measures 5,000 meters square. It is located 15 meters underground. It is divided into three parts: Road to war, The horrors of war, and The War's Long Shadow. The Main exhibition is divided into 18 thematic illustrious sections.
The amount of time needed to explore these exhibitions can take you some time, so prepare yourself accordingly. In fact on the webpage of the museum,
there is the information that it is estimated that 3 hours is enough time. But if you are not an exhibition sprinter, you should be prepared for a longer walk
. It is worth for some to take a multilingual audio guide. It costs 5 zl, and it is really helpful to describe some of the attractions in immaculate detail.
The tickets are priced at 23 zl/16 zl, and for a family is 55 zl (2 adults, and up to 3 children).
It is possible to buy the tickets in the museum but to avoid the queues, or even lack of a ticket, it is better to buy it online
Written by:
Lukasz Starowieyski
PUBLISHED: Jan 16th 2019