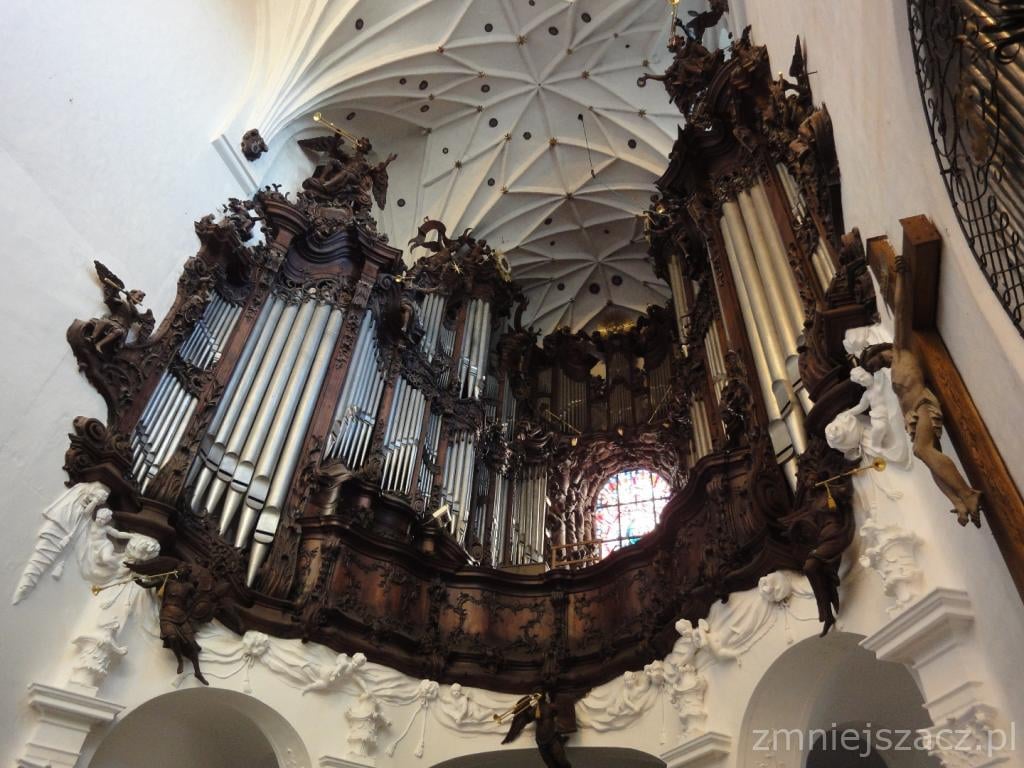 MUSIC, ARCHITECTURE AND THE REST
Arts & Culture Inspiration Seasonal Celebrations Top 10
Oliwa, the calm part of Gdansk
Intensive classical music flowing from hundreds of pipes of the old and very rich ornamented church organ. This is the top, but not the only attraction of Oliwa, a district of Gdansk located on the charming hills. There are also the majestic Cathedral, picturesque Abbey Palace, and charming park. No doubt it is a very good idea to spend there at least a few hours exploring the surroundings.
Oliwa (also known as Oliva) is situated just near the main street stretching between Gdansk, Sopot and Gdynia, about 10 kilometers (6.2 miles) from the Old City of Gdansk.
The history of this place is strictly connected with the Cistercians Order. The monks from Denmark came here in the late XII century. Over the following centuries, the monks from different countries and times built or rebuilt the monastery, church, and palace.
The organs remain the most famous remnant of their work. It was designed and constructed at the end of the XVII century. Originally the instrument had 83 voices (5100 organ pipes), 3 manuals (keyboards), and at that time was the biggest in the world. After several reconstructions now there are 96 voices and 5 manuals. There are a lot of organ concerts organized during the summer season even twice a week. Tourists are also offered shows to showcase the instrument's possibilities.
The instrument has an impressive sound as well as a glorious appearance. The largest pipe is about 8 meters (a tad bit over 26 feet), but the same as most of the other big pipes are… dummy.
Together with sculptures of angels and the other rococo ornaments are supposed to make a great visual impression. Meanwhile, the majority of the real pipes of the instrument are hidden in the special wardrobe.
Of course, the organ is not the only attraction to see in Oliwa. The instrument is located in the gothic cathedral from XIV. The church is long (longest temple in Poland - 107 m - 351 feet), but rather narrow. The church has characteristic two slender and high towers. The inner is very richly decorated - there are multiple art masterpieces from the Renaissance, baroque, rococo and classicism period.
There is a palace of Abbots next to the church. It consists of two parts - an older east wing from XV, and a newer southern coming from XVII. Now the palace houses a museum of modern arts.
A beautiful park stretches in front of the palace. On the surface of more than 100 thousand meters square, everybody will find something for themselves - the beautiful places, secret paths, interesting plants, a nice shadow of the trees, and as well as a place to rest in the lovely, opulent city of Gdansk.
Written by:
Lukasz Starowieyski
PUBLISHED: Mar 20th 2019