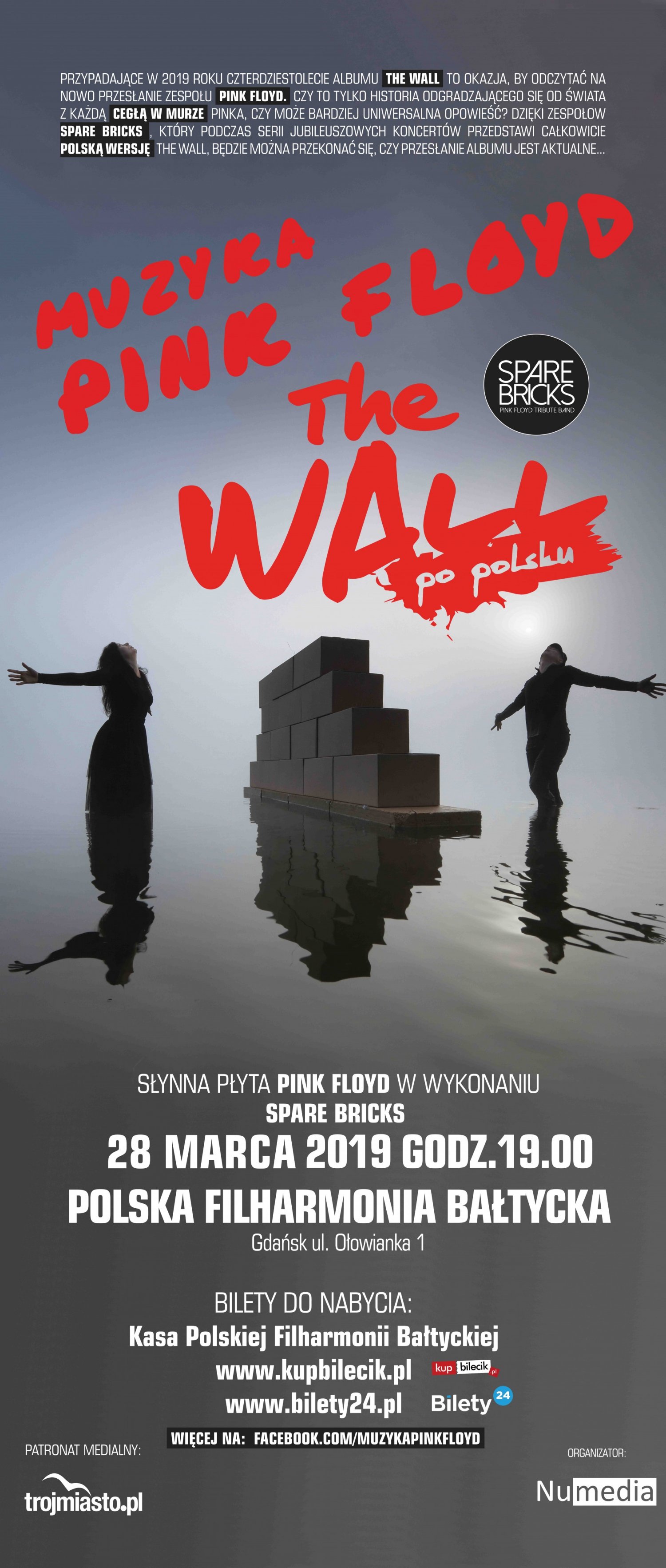 The Wall in Polish
Famous Pink Floyd album with Polish lirycs in Filharmonia Baltycka
Thu Mar 28th 2019 at 19:00
---
Gdansk
Gdansk
https://www.myguidegdansk.com/events/the-wall-in-polish
BOOK NOW
Event Details
One of the most famous album ever in polish language version. It was a very risky venture, but Spare Bricks band did it really well. The concert in the Filharmonia Baltycka is a tribute for 40th years anniversary of the The Wall album. The Spare Brics started to play in 2012. They made about 50 concerts, they always play Pink Floyd music and they always gathered a full audience.

The band consist of the six-member:
Agnieszka Szpargała - vocal, saxophone
Jacek Aumüller - bass guitar, singing, 12-string guitar,
Paweł Wrocławski - electric guitar, acoustic guitar,
Adam Jęczmyk - singing, electric guitar, acoustic guitar,
Arkadiusz Spanier - keyboards, accordion,
Michał Słupski - percussion.